Let us help create the yard of your dreams
From lawns to cricket ground, we can help you turf it all. Let us help you to start planning your dream artificial grass field, garden, balcony or lawn now.
eturf ® is an internationally most trusted and pioneer brand in artificial grass industry and is brought in India by Evergreen Bamboo India Pvt. Ltd.. eturf is the most premium quality artificial grass for any kind of rough and tough use, easy to install and is made out of high quality synthetic yarn, it can resist aggressive usage without any requirement of irrigation, mowing and weeding or pesticide / pest control and it works out to be very economical too. eturf is superior and aesthetically pleasing compared to natural grass.
Our Grass is certified eco-friendly, no chemical, UV protected, lead & odour free, pet friendly and top of that especially the backing of Grass is double "Anti-aged PP non-woven cloth, UV stabilization" plus " BSF Synthetic latex ", which is more superior in water resistance and fastness than SBR Latex which is used by most of the Grass/turf manufacturers world over. The "LED FREE, highly non-flammable and eco-friendly" usual for in three factors: Heavy metals, Fire Resistance and UV Resistance.
Quality has been the guiding principle of our organization. eturf complies strict International Standards and has FIFA approved quality mark & ascertains ISO 9001: 2008 Certification.
Having 22 years of experience, we are the pioneer of introducing the concept of artificial flowers, plants, vertical gardens and artificial grass in India. We have a strong distributors and dealers network across India. Adding feathers to the cap, we are the one to launch the very first single stem imitation flowers concept and, in 1999, we launched the imitation vertical garden concept, which has become a sensation in India now.
At eturf, your satisfaction is paramount to us, and we make sure that you get the best of the services. Our team has created a simple process to help you pick your choice of artificial grass, flowers, etc., and find the best rates. If you're still unsure of which product you need or have any artificial grass-related queries, please feel free to contact us, and we'll be happy to help.
Here are some more reasons to believe:
We care every bit of your requirement to design and execute an incredible setup at your doorstep.
We have the widest range of collections from artificial plants to artificial vertical gardens, plants, etc.
We have the most competitive rates for artificial grass and plants for the offered quality.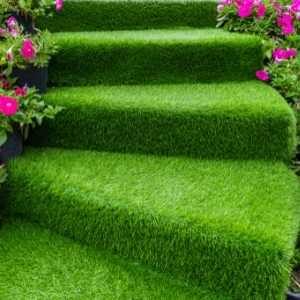 Delivering the highest quality is our 22 years legacy and the foundation of our success. We never compromise on quality!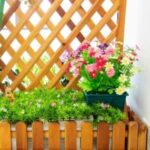 We are a fully process-oriented organization, always trying to follow established benchmarks and making them easy for our clients to maximize convenience.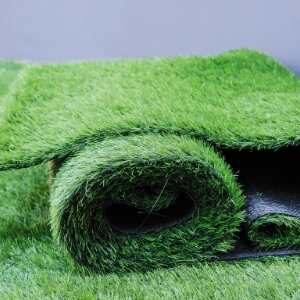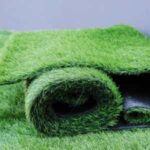 We have up to 5 years of warranty on selected products. For more information, please check with our customer support team.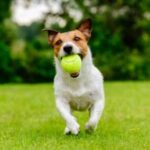 When it comes to pet products, there is no better or safer solution than eturf artificial grass. Our Pet grass is designed for small pets to big ones. We at eturf understand all your needs for pets and pet owners.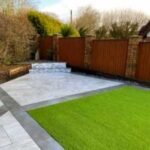 eturf artificial grass is the perfect solution for Commercial landscape applications. From common areas to sprawling landscape designs, eturf's commercial grass offerings have proven to be the wise choice for businesses and contractors looking to save money, precious resources, utilities, and maintenance costs
The last place anyone would think to put grass would be the roof, right? What about grass on your deck or patio or even around your pool? eturf transforms these areas into beautiful outdoor living areas to enhance your quality of life by creating more usable and functional spaces. Innovative solutions from eturf provide many creative possibilities for using grass in areas never before imaginable.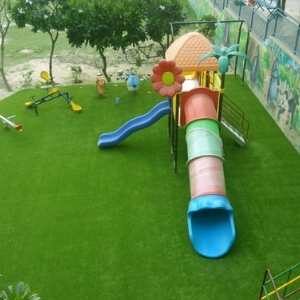 When it comes to your kids, nothing is more important than their safety. When it comes to selecting the perfect play set, safety is your number one concern. After selecting your kids' playset, consider the playground surface underneath. Most injuries on playgrounds occur due to a fall on surfaces that are abrasive, hard, or just plain unsafe. That's where the eturf expertise comes in. We are the safest, most consistent playground surface anywhere.
No matter how you look at it, keeping a healthy lawn costs you money and time. For example, watering your lawn makes up approximately 70% of your water bill each month. Fertilizers keep the grass green but not the inner pocket of your wallet. Lawn maintenance services are convenient but certainly not cheap. If you don't have a service, then you lose your free time on the weekends, pay high fuel prices and maintain expensive lawn equipment. What is that worth?

It's time to cut your high water bills, lose the maintenance expenses, and fire the lawn service. It's time for eturf for your landscape.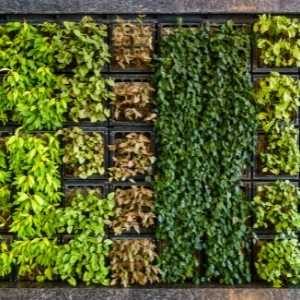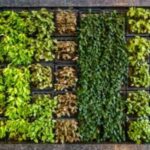 The artificial vertical gardens look like they are gravity-defying , awesome and that's what makes them so interesting and novel. They are perfect to revamp a space and they not just cover flaws but make an area eye-catching. All that is required is wall or ceiling space. Even Vaastu & Fengshui recommends it as it creates positive vibes in and around the area and can be substituted for wallpapers or wooden paneling.
The performance of the product has exceeded our expectations even after 2 years of intensive usage. I installed the Eturf artificial lawn 2 years back, and I am pretty much satisfied with the performance and durability.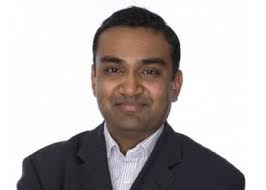 Rajesh Bansal
My rooftop looks like never before with the soothing green grass after installing Eturf. Now I thoroughly enjoy my time at my rooftop. The sheer comfort in walking on Eturf artificial grass is incredible.
Sukhwinder Singh
I had natural grass in my balcony with a lot of problems. Installing Eturf has not only given me peace of mind in terms of no leakage but the maintenance-free nature and natural appeal have made it a wonderful experience.
Vinod Kumar
eturf ® is an internationally most trusted and pioneer brand in Artificial Grass Industry and is brought to you in India by Evergreen Bamboo India Pvt Ltd.
35, Link Road, Block A, Lajpat Nagar III, New Delhi, Delhi 110024
C-97 A, Hosiery Complex, Phase 2, Noida Extension, Noida (UP)